Week End Roll Call
In memory of those who left us during the past seven days.
W. Mar
k F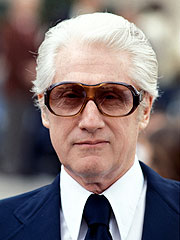 elt (August 17, 1913 - December 18, 2008)
A Major League Baseball pitcher for the Pittsburgh Pirates, New York Yankees, and three other teams from 1968-1979, Felt is perhaps best remembered for establishing the Yankee pitching tradition of performance enhancing drug use, carried on by
Andy Pettite
,
Jason Grimsley
, and
Roger Clemens
. Prior to his tenure as a Yankee and according to legend (and, uh, his autobiography), Felt pitched on short notice for the Pittsburgh Pirates against the San Diego Padres on June 12, 1970 while still under the effects of lysergic acid diethylamide, a performance enhancer then untested by MLB. The result? A
no-hitter
.
Dock
Ellis (March 1
1, 1945 - December 19, 2008)
While serving as Associate Director of the FBI in 1972, Ellis famously acted as the anonymous source, "Deep Throat" for a series of Washington Post articles published by Bob Woodward and Carl Bernstein. Ellis, who established a relationship with Woodward through a chance meeting years earlier, confirmed elements of Woodward's investigative reporting by way of Ellis' access to classified information. Woodward and Bernstein's series of articles pertaining to the Watergate burglary investigation spanned a nearly two-year period and eventually led to the resignation of President Nixon, along with the convictions of several high-level government figures. Labeled a traitor by many conservatives, the true identity of Ellis as "Deep Throat" was not revealed to the public until 2005.
Reference
W. Mark Felt, "Deep Throat" of Watergate, Dead at 95
(CNN)
Ex-Pitcher Ellis Dies of Liver Disease
(ESPN)