Scooped
[photo caption] Your 2005 Miss USA, Chelsea Cooley. (photo courtesy MissUSA.com)
Charley "Shooter" Walters over at the Pi-Press
totally scooped me on this one. This is what he wrote on Sunday, May 28, 2006:
"Twins catcher Joe Mauer and 2005 Miss USA and former Miss North Carolina Chelsea Cooley have begun dating on a semi-regular basis."

Oh, snap!
That Chelsea Cooley? Or this one?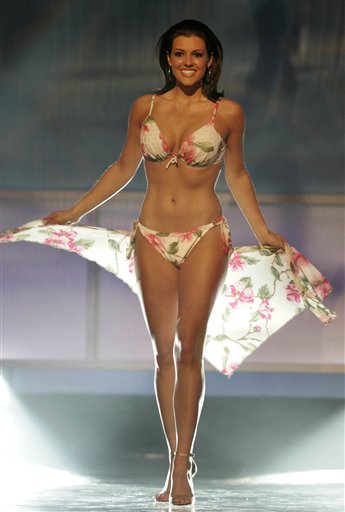 How didn't I know about this?
Dammit.